Flying on a first class airline can sometimes feel a little like a crap shoot. Although there are undoubtedly some amazing and luxurious experiences out there, some can feel decidedly underwhelming, with little more than a pillow and a bottle of sparkling mineral water to distinguish it from sitting back in coach.
It is these experiences that we're very much looking to avoid with this article. We've instead turned our hand to finding the very best first class airline experiences anywhere in the world, with the absolute best ones listed for your convenience.
Without further ado, let's take a look at the very best first-class airlines on the planet. If you're looking for true luxury that comes with the ultimate level of privacy, check out the range of private jet rental companies currently on the scene!
Japan Airlines (JAL) First Class Review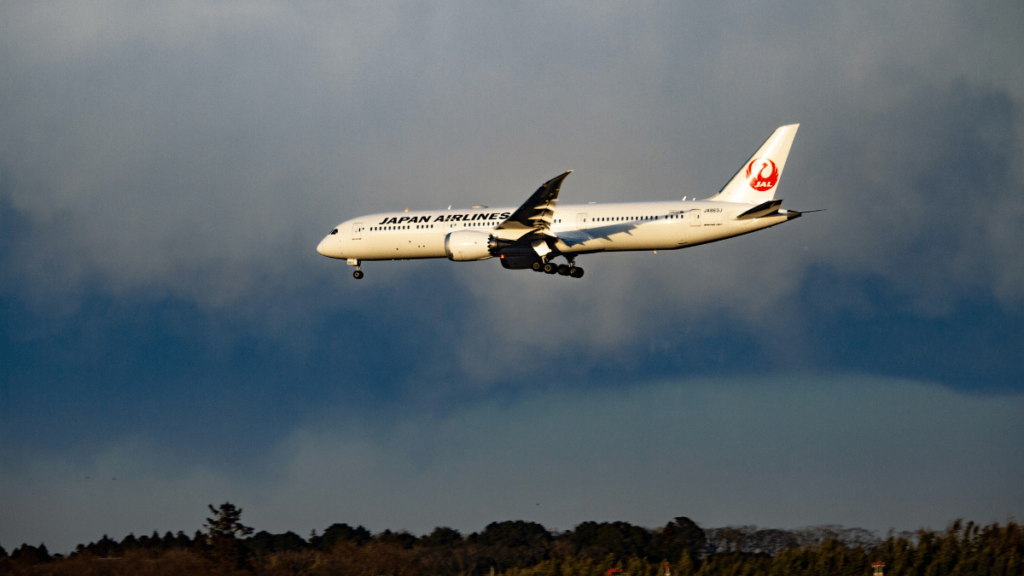 Japan is renowned as an extremely hospitable and welcoming nation, and nowhere is this better exemplified than on the flights of their national air carrier, Japan Airlines.
Each of JAL's first-class 'seats' is more like a compact hotel suite. The woodgrain interior conjures a warm, homey feel that keeps things intimate, and retractable privacy partitions ensure that you can feel as if you're a million miles from flying long haul.
A 23-inch personal screen will allow you to enjoy either onboard entertainment or your own movies or TV shows, while airweave bedding means that you can sleep the entire flight away in comfort if that's your preference.
For the last word in luxury and comfort, it's hard to beat Japan Airlines.
Qatar Airways First Class Review
It's a rare Arabian airline that doesn't offer some of the finest first-class experiences in the world, and Qatar Airways doesn't disappoint on this front.
In fact, it's easily one of the industry leaders when it comes to its first-class experience. Your seat can be used either as a small suite with a full-length bed or it can be transformed into a personal workstation where you can get to work on those expense reports in complete quiet and solitude.
Qatar's signature double-decker A380 even sports a full-size bar upstairs, available to first- and business-class travelers. If you're in the mood for a cocktail during the flight, it's well worth departing from the luxurious comfort of your first-class suite to enjoy one.
Swiss International Airlines First Class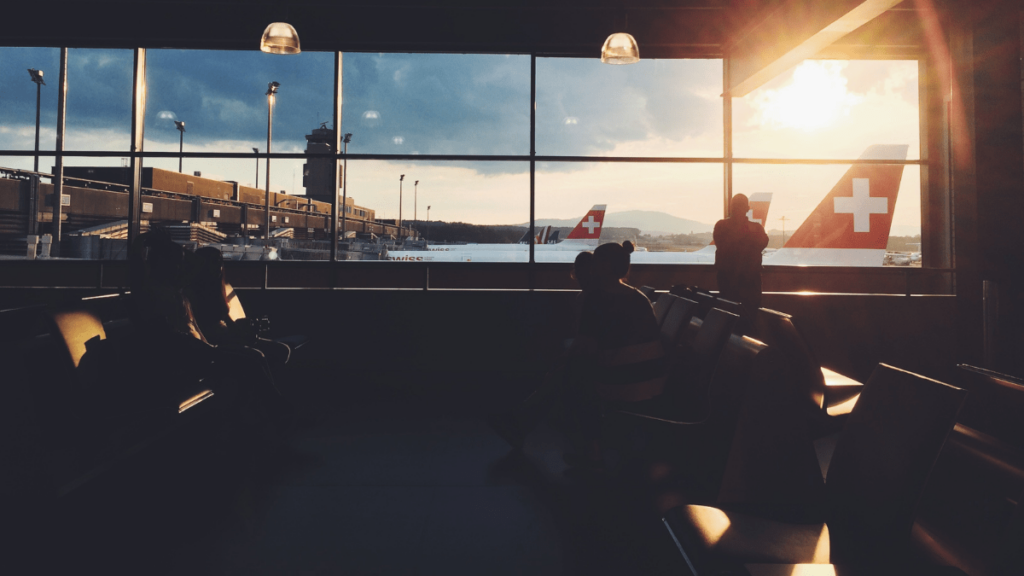 The Swiss are renowned for their ability to offer their guests the very best in high-class comfort, and their national air carrier does not break from this tradition.
The self-contained first-class suites on their flights really are something to behold. Each is capable of complete privacy, with easily deployed partitions shutting you off from the outside and the seats folding out into full-length beds. Padded walls, fabric bulkheads, and thick retractable curtains ensure that any nap you take is almost guaranteed not to be interrupted from the outside.
The 32-inch screen makes for great personal entertainment – whether using the native in-flight options or your own personal selection – and each suite has a private wardrobe for storing your belongings.
Lufthansa First Class Review
The famed German airline Lufthansa recently announced a complete overhaul of their first-class experience. One of the new offerings is the frankly incredible Suite Plus, which includes an entire double bed and the ability to go completely self-contained.
We're not talking about a privacy partition here – we're talking about a fully functional room, complete with high ceilings and an actual door that shuts noise out completely. It's the closest thing to an actual hotel suite in the sky, and it might prove itself to be the most luxurious first-class experience when it debuts in 2024.
It will also come with what might be the most decadent dining experience ever to happen 50,000ft in the air. First-class passengers will be able to choose when their meal is served, and they'll eat it on the suite's large pull-out dining table.
In addition, passengers will have complete environmental control over their suite. The in-room dedicated tablet will control seating, lighting, temperature, and the entertainment system (which can also be linked to your own devices).
It might be too early to say, but as we said, it's possible that Lufthansa might have the world's very best first-class experience on their hands come 2024.
What's First Class Like on Etihad Airways?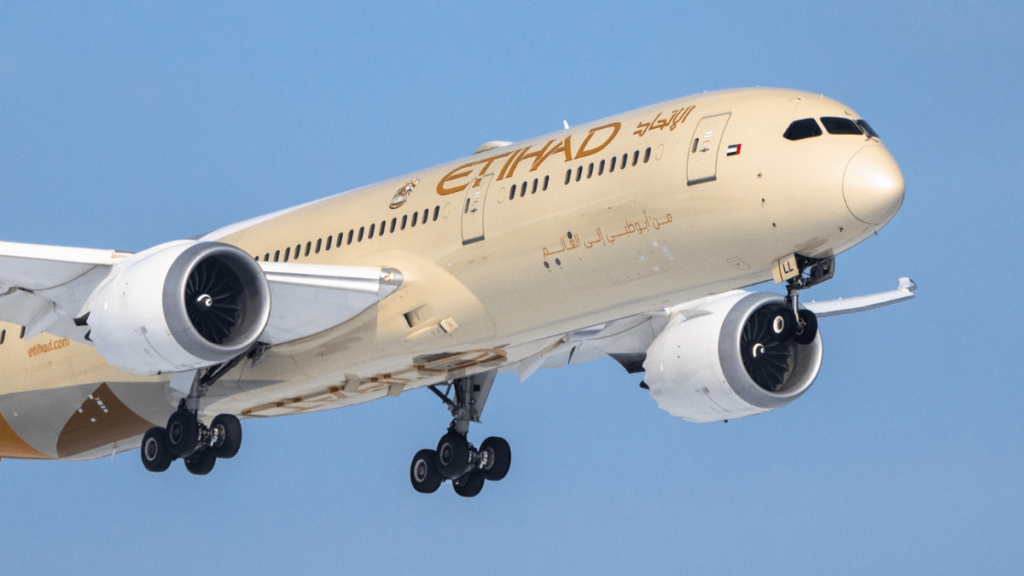 Not to be done by their Qatari rivals, Dubai-based Etihad takes their home city's reputation for grandeur and largesse and applies it liberally to their first-class experience.
Etihad calls its ultra-luxe first-class experience 'First Apartments', and while that might seem pretentious and disingenuous, their suites really do almost match up to an apartment experience.
Each suite has a fully extendable foldout bed that reaches over 6ft in length, guaranteeing a peaceful sleeping experience for all but the tallest of passengers. Each is also equipped with a plus and expansive leather armchair.
There's even space to walk around in the 'apartment' when the bed is out, making it one of the most spacious options in the first-class world. What's more, six of the suites are connected, making it easy to check in and hang out with anyone who's traveling with you.
Similarly to Qatar, Etihad also has an upstairs bar/lounge on their A380 airbuses, with plenty of space to accommodate plenty of patrons. There are also semi-private booths for you and your friends/family to drink in peace.
Finally, first-class passengers have access to the bathroom facilities that sport showers. Even in first class, you're limited to five minutes of water per passenger, but it's better than not having access to shower facilities.
So, What Do You Consider to be the Best First Class Airline Around?
And there we have it – the most decadent and luxurious first-class experiences currently (or soon to be) available. Whether you're looking for something that offers the chance to relax or sleep completely in private, or you'd like to take things to the next level with an entire suite (or 'apartment'), there's an option for you on this list.
And with trailblazers Lufthansa proving that there's always room – literally and metaphorically – to take things to the next level, the sky is the limit when it comes to future first-class travel.
Who knows what kind of luxurious extras and facilities we'll be looking at in twenty to thirty years' time? In the meantime, start getting together the crucial accessories to compliment your best first class airline experience, such as epic credit cards that grant you luxury airport access or, if you're looking for an iconic timepiece that's been trusted by international travelers the world over, opt for a Rolex Sky-Dweller!