When trying to pick out luxury travel accessories for that big business trip or vacation to the Maldives, it can be quite hard to thin the herd and come up with only the essential things that you need.
Of course, some might argue that 'luxury' does not belong in the same sentence as 'essential', but the two needn't be mutually exclusive when it comes to luxury travel accessories. 
The items on this list have been chosen because they satisfy those two requirements. They're the most essential things that you'll need to take with you on any trip while also being the very epitome of luxury (nobody said that taking the basics couldn't be stylish). 
Let's take a look at the 7 essential luxury travel items every man should be packing.
The Rolex Sky-Dweller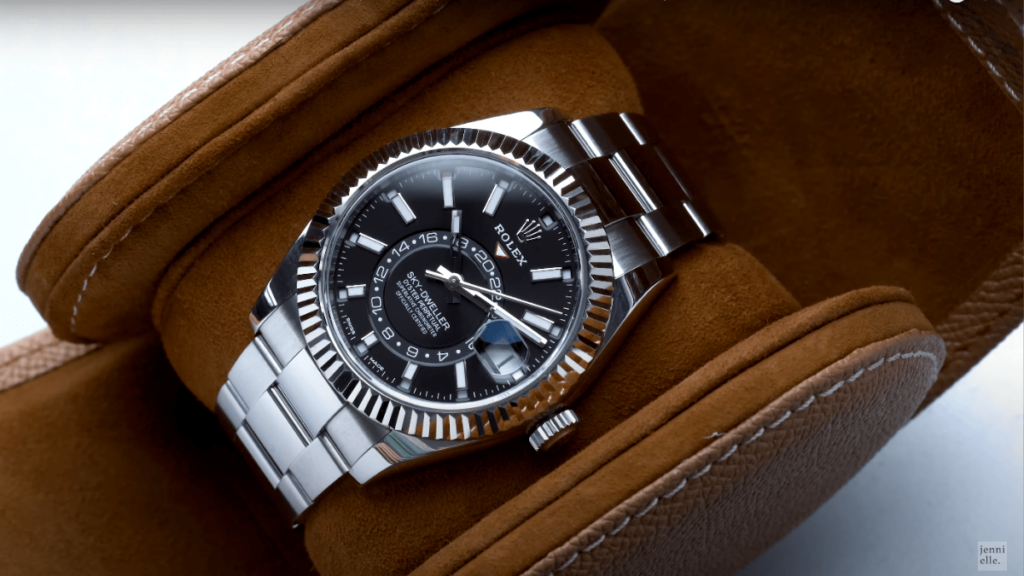 This monstrous luxury watch requires a beefy wrist in order to sit comfortably, but if you've got the goods, then so does this fantastic Rolex that's packed to the gills with complications. 
It is, in fact, Rolex's most complicated watch to date, packing both a calendar and a GMT complication on the dial. If that seems like it might make things a little busy, it actually does not – Rolex has managed to introduce those features without overwhelming the watch, and they nicely complement the broad, large dial. 
The Sky-Dweller is a watch that loudly announces its presence from your wrist. With a chunky bezel and an electric-blue dial, it's hard to mistake it for anything other than a Rolex. To make a statement – and to make it in style – grab a Rolex Sky-Dweller before your next big trip. 
Bose SoundLink Around-Ear Wireless Headphones II
Even in business class, there's sometimes no getting away from the crying baby or the bustle and noise of the coach. That's why noise-canceling headphones are such an important part of the arsenal of anyone who's about to get on a plane to anywhere. 
The very best noise-canceling headphones on the market right now are the Bose Soundlink Around-Ear Wireless Headphones II. These hefty black headphones stay connected for up to 9 meters, have an astonishing 15 hours of battery life, and – most importantly – will cut you off completely from the aural world outside your immediate space.
Put these on, choose your favorite white noise channel, and enjoy nothing but the sound of (relative) silence for the entire flight. 
Amazon Audible Account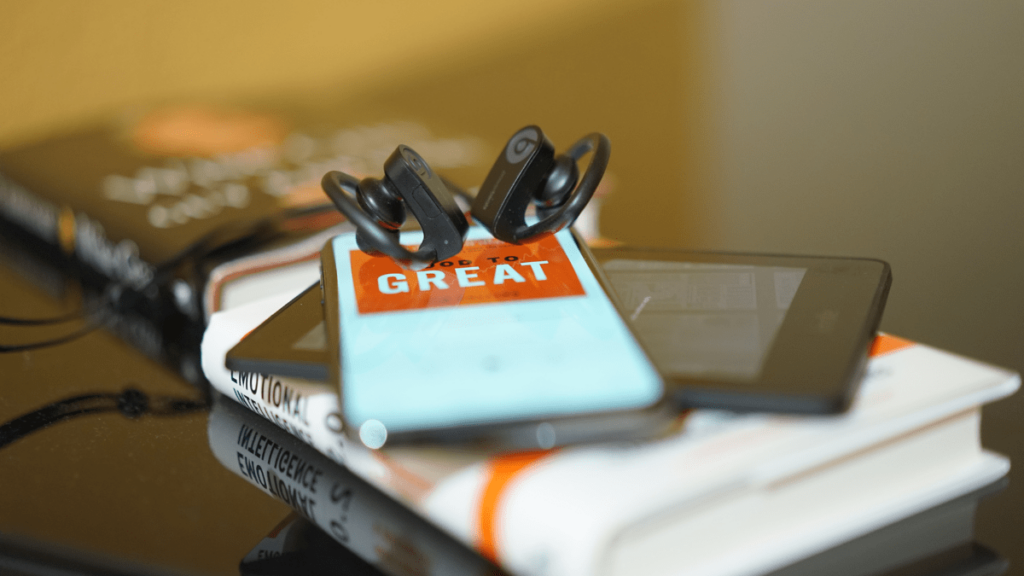 If, on the other hand, you'd rather do something productive with those long hours, you could do worse than an Amazon Audible account.
With over 200,000 books in their virtual library, there really isn't a better place to find the audiobook you're looking for. They now offer an account that offers unlimited streaming for $7.95 – or you can go premium and pick a book every month to keep permanently. 
Bose headphones plus an Amazon Audible account – is there a more perfect combination for long-haul travel?
Memento Mori Triple Watch Roll By Wolf 
After we suggested the Rolex Sky-Dweller up ahead, part of you may have been tempted – but another part of you may have asked yourself (quite rightly), "What am I supposed to do with my other Rolexes – leave them at home?" 
Thankfully, this unpalatable dilemma has long been solved by the existence of luxury watch rolls, which allow you to carry multiple watches at any given time. And the very best luxury watch rolls are made by Wolf, who offers a fine variety of watch rolls – but none as fine as the Memento Mori. 
This faux leather case is perfect for storing and transporting up to three luxury watches at any given time. It also has room for cufflinks, rings, and other small pieces of jewelry. 
Apple MacBook Pro 14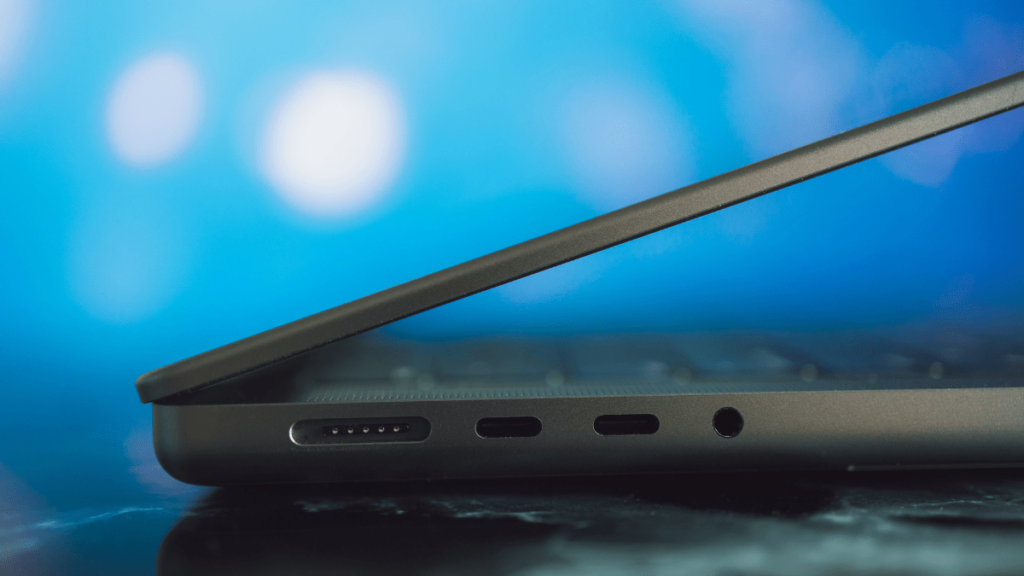 Apple continues to prove why they're the best in the biz when it comes to travel laptops, as well as reinforcing their age-old slogan – it just works. 
It's the best mobile workstation around, with an aluminum casing that's simultaneously lightweight and sturdy enough to withstand the rigors of travel. And given how much power it boasts under the hood, it's surprisingly slim and easy to carry. 
It's fantastic for working on the go, with a huge touchpad that's extremely responsive, three USB-C ports, an SD card reader, and an HDMI socket. You can also login quickly and easily by setting up your thumbprint, and there's a 1080p webcam for those Zoom calls. 
Karl Friedrich Carry-On Suitcase 
This elegant but sturdy suitcase looks every inch the part, with fine leather detailing and 360-degree rotating wheels manufactured by the last word in suitcase wheels, Japanese company Hinomoto. 
The interior is soft and supple, ensuring that your belongings stay snug and secure even at the hands of the most savage of baggage handlers.
The exterior, meanwhile, is a solid and robust polycarbonate shell with an aluminum lock frame that will keep your MacBook and watch roll in pristine condition. 
Bellroy Travel Folio 
When you're traveling, the last thing you need is to be fumbling around in your pockets in an undignified attempt to quickly produce your passport.
You need all of your documents available in one handy place, ready for ease of access and swift production. If you're a high-net-worth individual (or you're traveling with family), you might even need to access multiple passports or travel documents. 
It's in these situations where you need something big enough to accommodate a variety of documents, as well as your credit cards, cash, keys, and any other essentials that you need to keep safe and secure.
Enter the Bellroy Travel Folio. This sleek, slim folio packs plenty of storage space and can comfortably accommodate two passports and 6 different cards.
There is bulk storage if you need space for even more cards and hidden bill compartments for physical cash. It's also RFID-protected to ensure that ne'er-do-wells will come away frustrated from any attempt to scan your credit cards. 
Ensure Smooth And Opulent Adventures With These Unique Luxury Travel Accessories 
And there we have it – a laundry list of the 7 essential items every luxury-conscious man should be taking on any trip away from home. With this shortlist of necessary luxury items stowed away in your Karl Friedrich, you can be assured of a trip that will pass by as smoothly and opulently as possible.