Private jet companies can be quite difficult to decide between because of their very nature. There is comparatively little demand for them among the wider public, so getting accurate and reliable reviews and customer feedback isn't exactly easy.
That can make it challenging to find the right private jet company for you and your party. You can't exactly go on privatejetadvisor.com, scan the ratings and make your pick. So how can you go about assessing the options before hiring one?
Luckily, our guide obviates a lot of this. By giving you the low-down on the best private jet companies currently operating, we're able to help you skip the headaches and get into the air sooner rather than later.
So, grab your Rolex Sky-Dweller, and let's take a look at 6 private jet companies that are worth your time and money. 
Vida Jets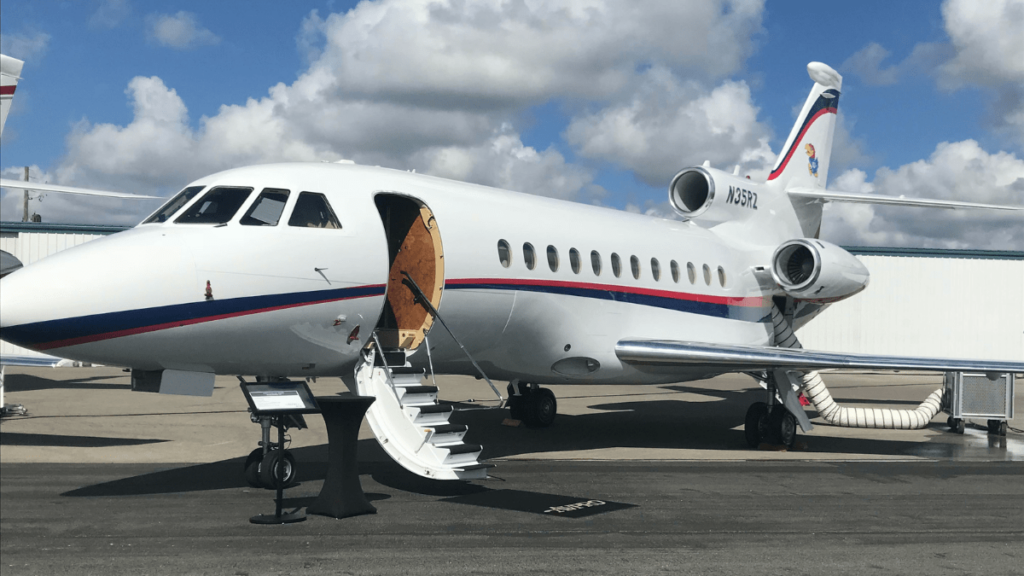 The numbers don't lie, and when it comes to Vida Jets, they tell a compelling tale indeed. A fleet of 6,000 jets, 5,000 destinations, and 13,000 satisfied customers all point to the fact that Vida Jets is a great choice.
With chartered flights, you expect a personalized experience, and Vida Jets delivers on that front. With a personal Jet Specialist assigned to each customer, you can rest assured that every aspect of your trip will be taken care of, from ground transportation to the plane to onboard catering and luggage transfer. 
Vida Jets is switched on when it comes to using social media, too, with accounts that have followers in excess of 10,000. This makes them very easy to contact, and it's easy to check out other people's interactions with them in order to get a feel for how they deal both with public inquiries and with feedback from existing/previous customers. 
Fast Private Jet
Fast Private Jet isn't winning any awards with its rather bland name, but with the types of transport on hand, they don't need to.
The company offers a variety of jets fit for all purposes. These include 'very light' and 'light' jets that are suitable for shorter domestic flights (or short international flights to somewhere like Europe or Asia).
If you're looking for a little more comfort, perhaps with a stand-up cabin so you're able to stretch your legs and don't feel confined, then you'd do well to consider mid-size or super-mid-size jets. 
For the ultra-rich (or those who are taking extremely long flights), then heavy, ultra-long range and VIP jets are the way to fly. These jets epitomize luxury and speed itself and are the preferred travel methods of many royal families the world over.  
Privatejetfinder.com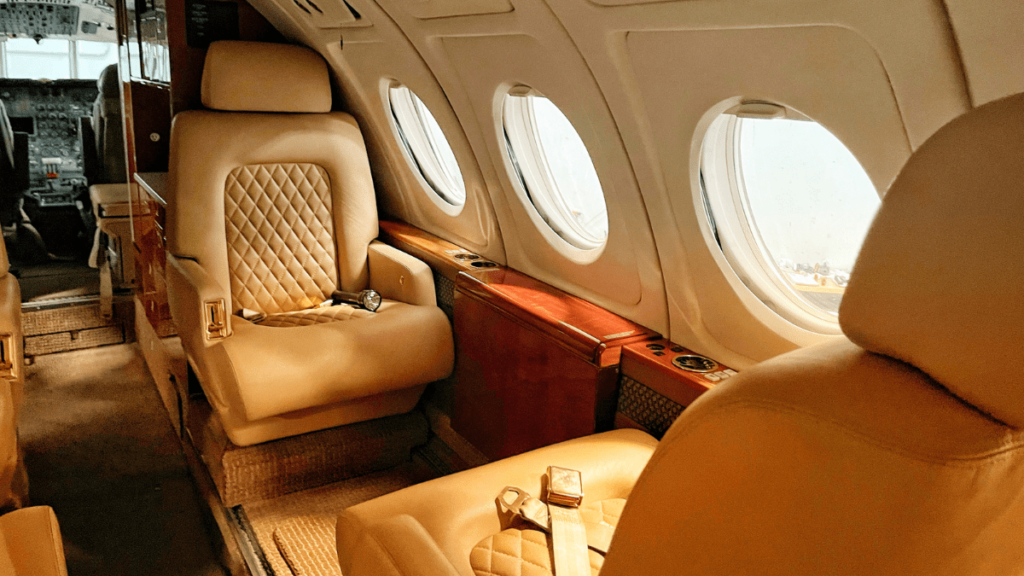 Privatejetfinder.com's no-frills name doesn't beat around the bush but gets straight to the point: they will find a private jet for you. And they will do so quickly and efficiently. 
Privatejetfinder.com flies to more than 5,000 airports in 170 countries worldwide, and they have more than 1,000 qualified flight operators within their network. They also boast extremely fast customer service; they'll respond to any inquiry within 90 minutes, no matter where you are or what time it is. It's hard to argue with that kind of attentiveness.
As with Fast Private Jet, they offer a number of jets fit for any purpose. Whether you're looking for a small craft to take you on a quick two-hour flight or you need to fly from London to Sydney, Privatejetfinder.com will have the right aircraft for the job.
Villiers
Classy private jet providers Villiers reach perhaps more airports than any other provider on this list, with a staggering 40,000 destinations available worldwide. They also have an astonishing 10,000 private jets within their network, ensuring that you'll have the aircraft you need when you need it.
Villiers also offers 'empty legs' – that is when a chartered flight doesn't have any passengers booked for the return portion of its flight. These 'empty leg' flights are offered at a fraction of the cost of a regular chartered flight since the plane is making that flight anyway. They're a very cost-efficient way of taking a private jet without breaking the bank. 
Villiers, then, combines elegance and sophistication with eminently affordable flights (both of the chartered and the empty-leg variety), and should be high on anyone's shortlist of potential private jet companies.
Nohara Jet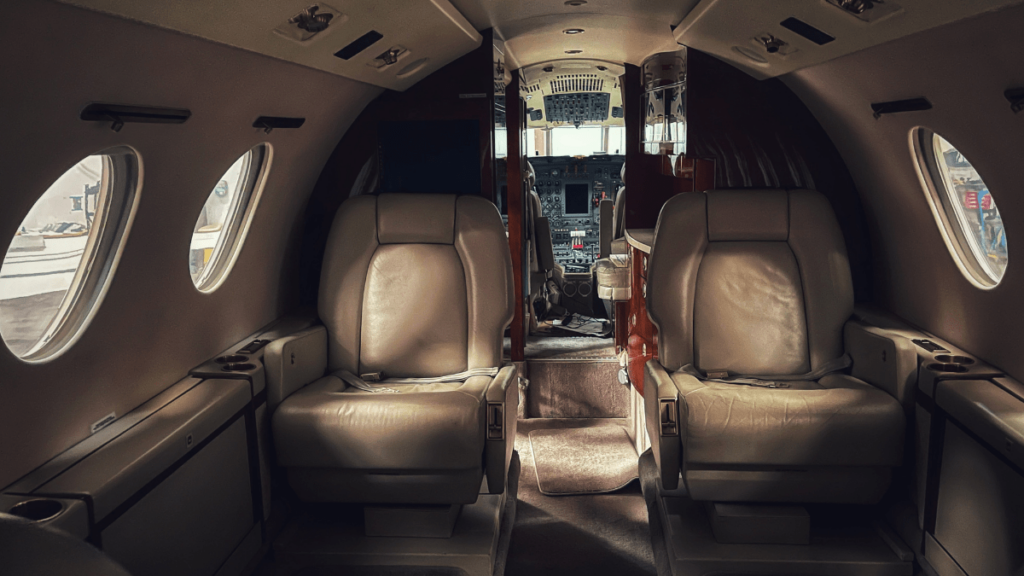 Nohara Jet have a website that's as smooth and elegant as the jets that they offer to their high-net-value clientele. This Cyprus-based company works out of a hi-tech headquarters on the Mediterranean island – a headquarters that the company is only too happy about to wax lyrical about on their slick website.
Nohara prides itself on ensuring the smoothest and most stress-free experience possible for its passengers. From airport security to luggage transfer to the flight itself, there is little that is not possible when traveling with these industry leaders. 
With more than 20,000 aircraft on call (with over 100 different types of aircraft included among those), Nohara can ensure that you have the jet you need when you need it.
Private Jet Card Comparisons
This company is a little different from the others on this list in that it doesn't offer chartered flights per se but instead allows you to compare the cost of different private jet cards. 
A private jet card is, in essence, a sort of debit card that is used to book a charter flight, either at an hourly rate or at a rate set by the number of miles covered.
It can get a little complicated when comparing different private jet cards and the various ways in which they work out their fees, which is where Private Jet Card Comparisons come in. They're a little like Skyscanner but for private jet cards only. 
In short, Private Jet Card Comparisons is an invaluable tool for those looking to get a flight sorted out in a short period of time but without spending a fortune. 
These Private Jet Companies Will Turn You Into a Sky-Dweller in No Time! 
Whatever your requirements when it comes to private jets, you can rest assured that one of the above options will take care of all of them. Whether money is no object or you're looking for something a little more affordable, there's a surprising number of options on the table when it comes to chartering a private jet.