I'm well aware many of my readers are passionate about cryptocurrencies as much as they are about luxury watches. So, it's finally time to talk about the prospect of how to buy luxury watches with Bitcoin!
With the proliferation of cryptocurrencies like Bitcoin, many investors have shrewdly converted some (or, in some cases, all) of their funds in order to diversify their holdings. However, cryptocurrencies are – by design – a little unstable, with fluctuations being much more drastic than those seen in traditional fiat currencies.
This has led some investors to further diversify with the acquisition of tangible assets such as gold. One such tangible asset is luxury watches. Not only are these watches valuable and likely to stay so, they are almost certainly going to appreciate in value, meaning that you'll be able to sell them off down the line for a tidy profit. 
If you can convert your Bitcoin into a luxury watch or two, then it's likely to prove a good investment. That said, it's important to be aware of the pitfalls of buying luxury watches with Bitcoin – it's not always as straightforward as simply laying out your coin and walking away with that Rolex Submariner or the iconic Sky-Dweller. 
With that in mind, let's take a look at the process of how to buy luxury watches with Bitcoin – how to do it, what to be aware of, and how to exercise due diligence wherever possible. 
Find A Luxury Watch Store That Accepts Bitcoin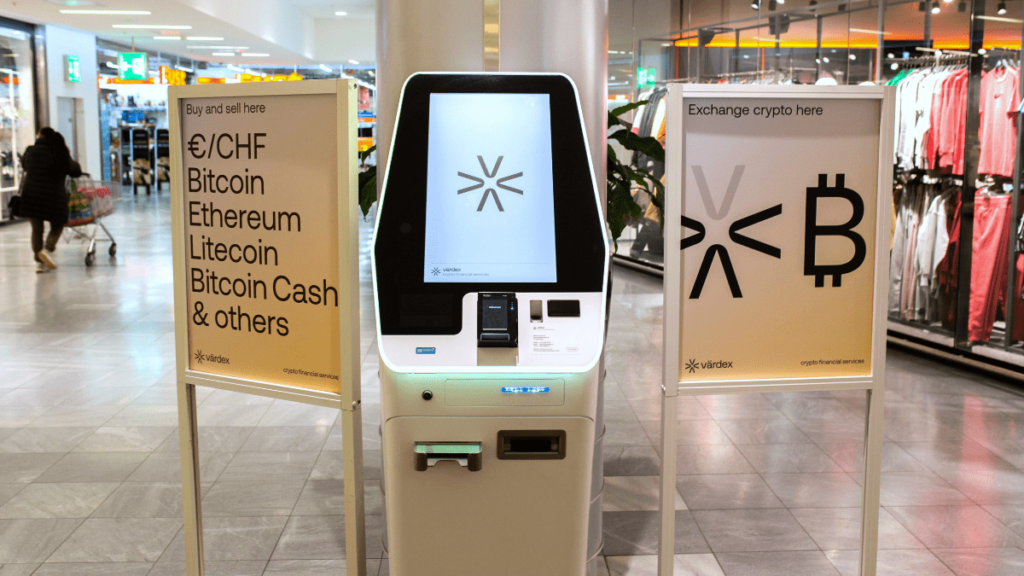 First things first – you can't buy a watch with Bitcoin if you can't find a store that accepts Bitcoin for luxury watches. We still live in a time where crypto isn't universally accepted – and, in fact, you'll find that more stores refuse to accept it than not.
Fortunately, there are plenty of websites that do. These include more generalist shopping sites like Crypto Emporium but also those that specialize in luxury watches such as BitDials.
Some watch manufacturers, such as Breitling, have demonstrated foresight beyond that of their peers by embracing Bitcoin as an accepted currency (among other cryptocurrencies). 
Research The Vendor Before Making The Purchase 
Crypto-related crime is no joke. Although statistics show that crypto crime has dropped by 65% in the first six months of 2023, it's crucial to always do your due diligence and be aware of scams.
It's a sad truth that there are many people out there trying to take advantage of many crypto investors. This may include scams involving things like luxury watches, so it's important to do your due diligence before making any purchases.
It isn't necessarily a question of someone trying to actively scam you, either. Some vendors may be on the level, but they may lack the experience necessary to source your watch from a trustworthy manufacturer or third party. This can lead them to make promises that they can't keep.
In addition, it's important to familiarize yourself with the terms and conditions of any given online vendor. What is their refund or return policy? The last thing you want to do is order a luxury watch only to find it scuffed and damaged and then have the vendor refuse to refund you or replace the item. 
With that said, then make sure that you look at other customer reviews and check around to see if anyone has had any bad experiences with the company in question – whether scam concerns or simply poor customer service/products. It will save you a lot of headaches in the long run. 
Is Buying A Watch With Bitcoin A Good Idea? 
The above might set a few alarm bells ringing. There's inherently a lot of uncertainty around using cryptocurrency for purchases, and many people are so paralyzed by the possibility of getting scammed or ripped off that they end up abstaining from using their Bitcoin at all. This is, needless to say, quite counterproductive! There is no point in having crypto, after all, if you're not going to make use of it eventually.
Thankfully, using Bitcoin to buy things like luxury watches is not only possible – it's actually more desirable than traditional methods in many instances. 
Consider the following:
It's Often Safer
This may fly in the face of what we previously said, but paying by Bitcoin can often be more secure than using traditional methods. For instance, if you get scammed on a purchase with a credit card, and the credit card company determines that it was your own fault, then it's too bad. You're liable for the funds lost, and that's that.
With Bitcoin (and crypto in general), the transactions are made using blockchain technology, ensuring full transparency. Both you and the other party can be sure of where those funds are going, making it superior to traditional methods in some ways. 
Fixed Transaction Fees
When buying something as high-value as a luxury watch, variable fees that are derived as a value percentage can end up costing you a lot of money. Some watches cost north of $20,000, for instance; if you're paying a percentage of that as a transaction fee, it can end up costing a lot of money.
Bitcoin transactions sidestep this. With a fixed transaction fee, it doesn't matter how big the transaction is. You'll get charged the same amount, whether buying a Breitling or a candy bar.
You Can Convert Bitcoin Without Going Through A Bank
If you want to cash some of your Bitcoin out, one of the most obvious and regularly-used ways is via a bank. This may be a primarily online or app bank (as these tend to be more crypto-friendly), but the fact is that you're going to eat fees if you go this route.
Buying tangible assets like luxury watches avoids that. You're effectively changing your Bitcoin into cash – it's just cash that's tied up in physical commodities. If you want to convert that watch into actual cash, it's simply a matter of selling it. And, as noted earlier in this article, luxury watches tend to appreciate – which means that you'll recoup the cost of any fees you paid when buying the watch, and then some.
So, Do You Want to Buy Luxury Watches With Bitcoin? The Key is Due Diligence.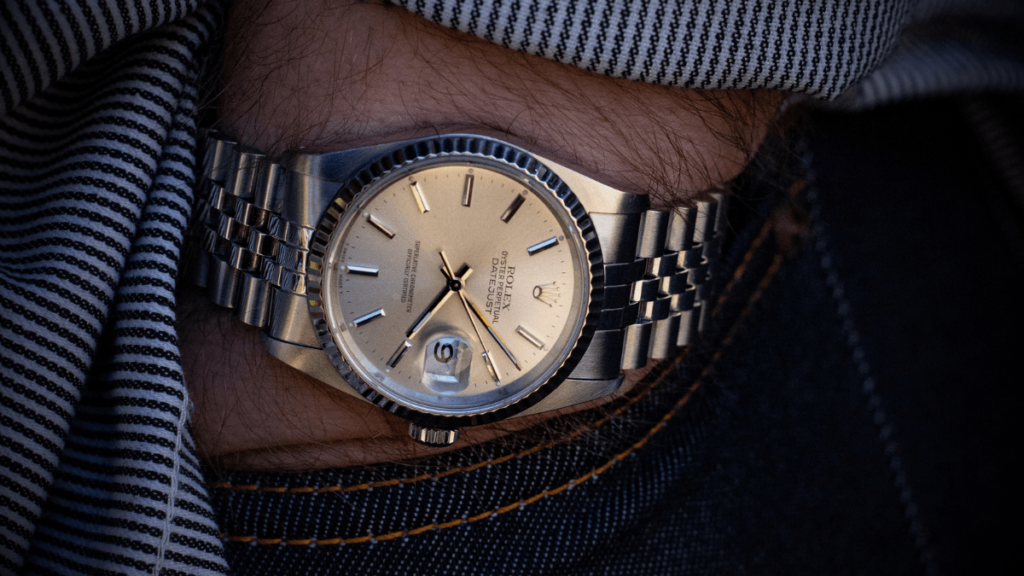 Though it can seem difficult to go about purchasing a luxury watch with Bitcoin, the truth is that it's really quite straightforward. It's just a matter of exercising due diligence, making sure that you're dealing with reputable vendors like Bob's Watches, and making the purchase in a financially responsible manner.
Before too long, you'll have diversified your assets and will be in a great position to make a profit on your new purchase in the future. All the best with your new luxury watch purchase using BTC!