If you often watch motivational shorts, you've likely seen a video of the entrepreneur @DigitalMarketingPlatinum boasting he makes up to $10,000 via the "Rolex Affiliate Program" simply by reviewing Rolex watches.
If you haven't, you can check the video out below. But first, let's do a quick reality check here:
Can you make $10,000+ a month reviewing Rolex and other luxury watches? YES! (If you put the work in)
Is there a Rolex affiliate program? NO! (Well, kind of!)
Used Rolex watches are in exceptionally high demand, and there is no shortage of people looking for them. Through some basic affiliate marketing methods and the right watch affiliate program, surpassing $10K a month in affiliate income isn't impossible.
But the Rolex brand doesn't need to rely on affiliates to sell their watches, so there is no official Rolex affiliate program. There is, however, a tonne of luxury watch affiliate sites offering generous commissions on used Rolex watches.
But hold your horses because not all of these sites are made equal. This detailed easy-to-ride guide is short, but that's because I picked the most trustworthy affiliate programs with decades of history under the strap.
Now, I'm going to blow your mind and let you in on some industry secrets via three tried-and-tested alternatives to the non-existent official Rolex affiliate program!
What is a Rolex Affiliate Program?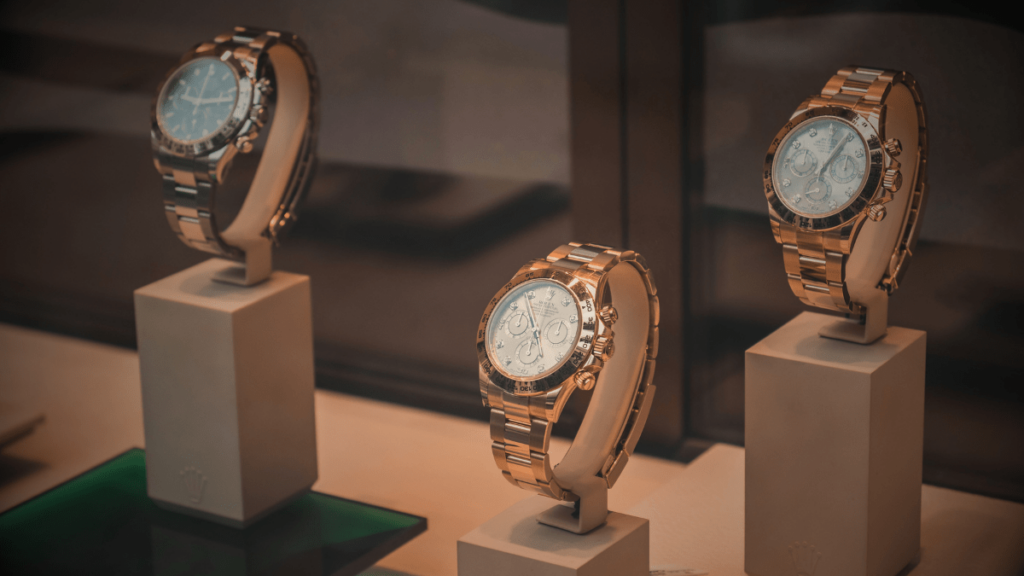 A Rolex affiliate program is where you receive an active link to a brand or website actively selling Rolex products. The link is then placed within your website, social media, Youtube channel, etc., and promoted in various ways.
This can be anything from product reviews, guides, informative videos, motivational TikTok reels; you name it. When somebody clicks the link and successfully purchases a Rolex (or any other product) you can get a hefty commission.
All clear? Good! Now let's get you introduced to some of the most unmissable alternatives to the Rolex affiliate program around!
Goldsmiths are One of Britain's Official Rolex Dealers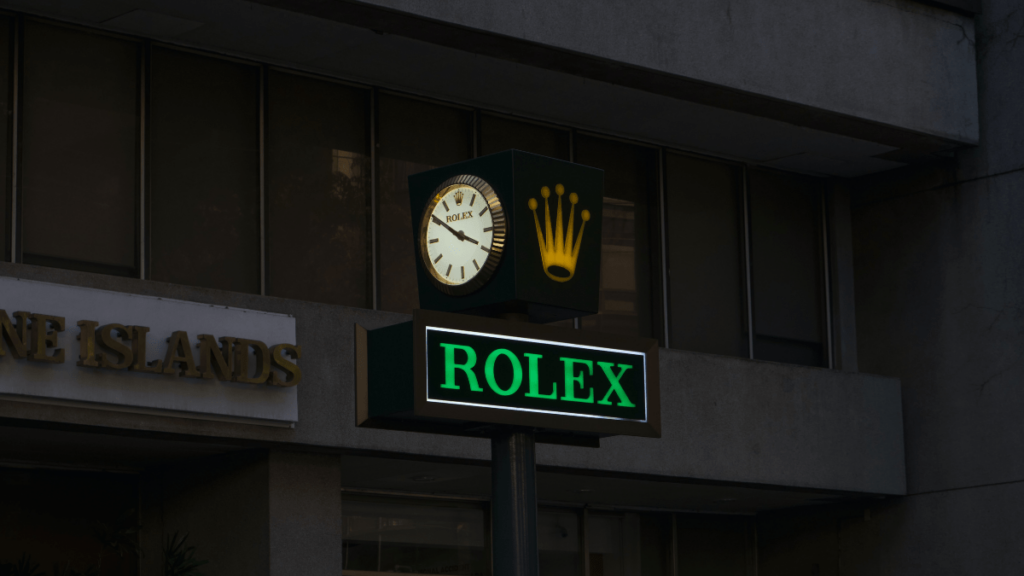 First off, we have the iconic Goldsmith's jewelers. This is a British institution that was founded in 1778 and has been a staple of UK jewelry for over 230 years.
Fear not, American readers, you can sign up for this program too. Don't be put off that it's on the other side of the Atlantic, because this jewellery brand is only two years younger than your great nation itself!
As well as a formidable selection of high-end jewelry, Goldsmith's stocks an awe-inspiring range of luxury watches such as Cartier, Omega, TAG Heuer, Breitling, and Rolex.
I've visited numerous Goldsmith branches across the UK, and this is a high-quality brand with exceptional service and great staff, but the cherry on the cake is their little-known affiliate program that is just waiting to be taken advantage of!
The Best Things About This Rolex Affiliate Program
A generous commission that isn't capped, regardless of how many successful sales you make
Exclusive access to new watch launches before regular customers
Attractive banner ads to place on your site and drive traffic to your affiliate link
Bob's Watches Review
I'll be honest when I first heard the name Bob's Watches, I thought it sounded like an average neighborhood watch store rather than the timepiece powerhouse it really is!
Bob's Watches is a California-based business and has a thriving collection of used luxury watches that's home to iconic watch brands like Omega, Patek Phillipe, Audemars Piguet, and, of course, the almighty Rolex.
This high-traffic site comes with many positive reviews and offers well-priced access to some of the most iconic watches in the world. All of which makes it an ideal option for people seeking a luxury watch affiliate program.
And, yes, they have one! The Bob's Watches affiliate program is simple to sign up for and comes with a handy user interface that makes tracking sales and commissions flawless.
The cookie window for the traffic you direct to the site is 14 days, and there's a 5% commission rate for each sale made through your affiliate link.
With watches ranging from around $4,000 (5% commission of $200) to north of $80,000 (5% commission of $4,000), even one commission per month can prove to be very fruitful indeed.
What I Love About Bob's Watches
A well-established store founded in 1999, and all timepieces are guaranteed to be authentic
An exceptionally well-priced luxury watch store with free shipping
This a fantastic blog packed with informative and well-written articles
House of Watches is an Overlooked Spot for Rolex Watches
Next up, we have House of Watches. Another UK-based brand, this is a company that has been around for more than 125 years, and it's one of the more overlooked Rolex affiliate programs to be found.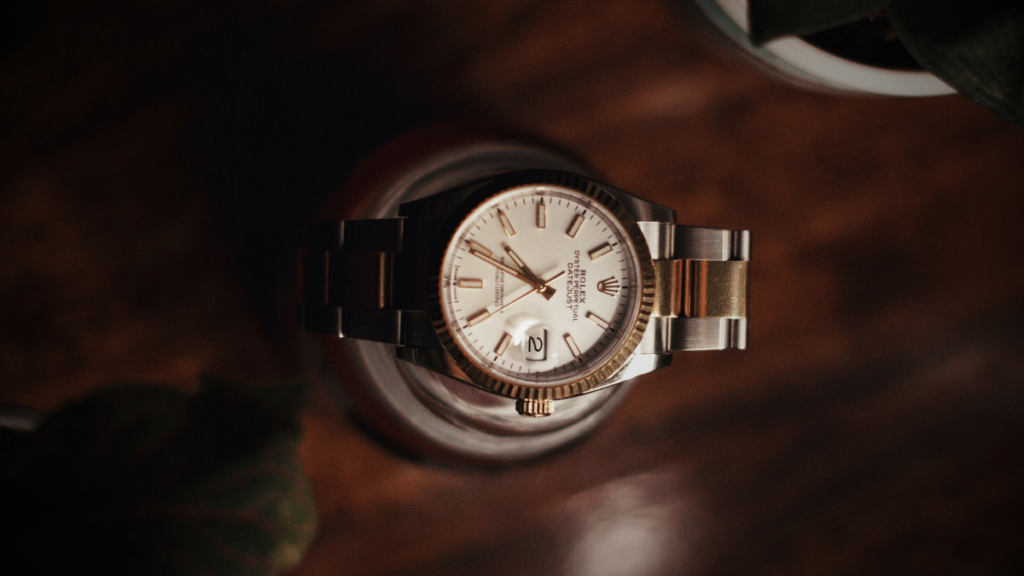 This watch merchant is home to an enormous array of brands ranging from relatively cheap fashion watch brands like Hugo and Tommy Hilfiger to the likes of Tissot and Longines.
Their selection of used Rolex watches, however, isn't featured in their brands' list, and you have to manually search for them to get access to a decent range of used luxury timepieces.
At the time of writing, the pre-owned Rolex watches on House of Watches ranged from a Rolex
Datejust Watch 69173 at £4,995 ($6,365) to a Daytona Cosmograph Watch 116523 at £22,450 ($28,600).
Now imagine the commission on those bad boys. Luckily, House of Watches has an affiliate program, and here's what I liked most about it!
What I Liked Most About The House of Watches Affiliate Program
A competitive commission on each successful sale
Competitive cookie duration of thirty days
Various discount codes and other incentives you can offer to clients
There is no Official Rolex Affiliate Program, But There are Plenty of Great Alternatives!
So, no, the online entrepreneur in the motivational short wasn't lying; there is indeed a Rolex affiliate program (five of them, in fact!) they're just not official.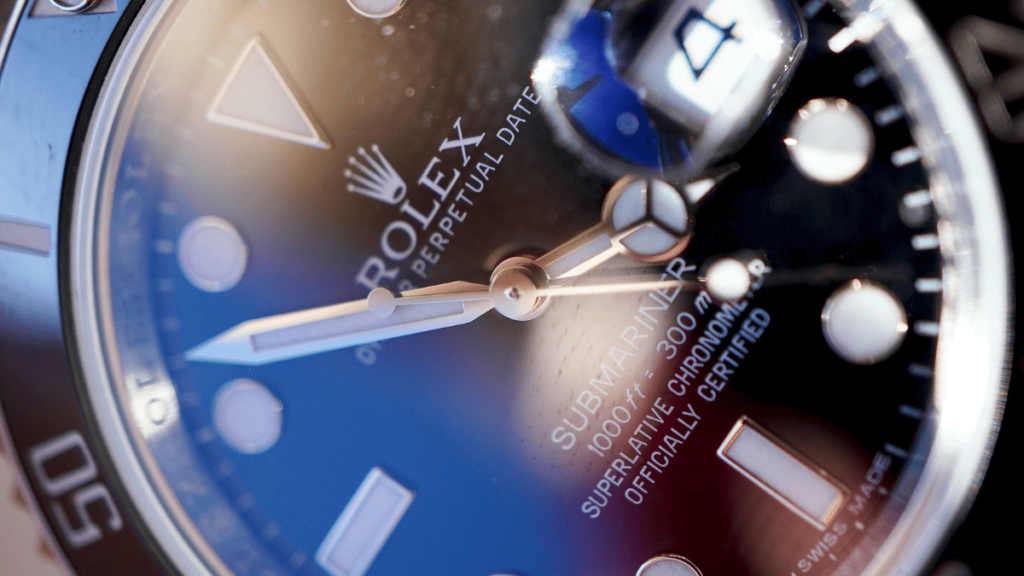 This guide has shone a light on some of the most promising Rolex affiliate programs that you need to know about. I could have made this list significantly longer, but I wanted to ensure that each brand featured was a well-established firm and not some fly-by-night watch company.
Rolex watches are high-ticket items with plenty of demand, making an affiliate venture surrounding them a potentially profitable venture that is well worth experimenting with.
After all, if you have a passion for Rolex watches, then why not put that passion to work and create an income stream from it? Now, time to get to work. Tick tock!